Innovative Technologies & Solutions for Zero Emission Shipping
Eco Marine Power Co. Ltd. (EMP) is an internationally focused technology company based in Fukuoka, Japan, that develops innovative renewable energy focused fuel and emissions reduction technologies for shipping and offshore applications. These technologies include the patented Aquarius MRE (Marine Renewable Energy), EnergySail and Aquarius MAS (Management & Automation System). In addition EMP works with a number of strategic partners to offer a range of other products and solutions including marine hybrid power, computer control systems, marine solar power and energy storage solutions with hybrid battery technology. These products and solutions are suitable for a wide range of ships, ferries, vessels are also suitable for offshore applications and land-based applications.
Eco Marine Power at Sea Japan 2018
One of our major product development projects is the Aquarius MRE (Patented) - a wind power (sail assisted propulsion) and solar energy system for ocean going vessels. This innovative system allows ships to utilise wind power via a computer controlled integrated system of rigid but movable sails (EnergySail's) in order to reduce fuel consumption and lower noxious gas emissions. Each EnergySail may also be fitted with solar panels or other devices.
The patented rigid sail or EnergySail technology developed for Aquarius MRE is unique to Eco Marine Power.

In addition to reducing fossil fuel consumption and harmful airborne emissions, ship owners and operators will be able to decrease the CO2 footprint of their fleet and install the Aquarius MRE on a wide variety of ships and vessels.
The various technologies developed for the system can also be applied to almost any ship including bulk carriers, oil tankers, survey ships, offshore support vessels, tug boats, passenger ferries and even naval ships. An example of how renewable energy technologies can be included in a ship is being studied as part of the Aquarius Eco Ship project.

Another cutting-edge green shipping technology development project being undertaken by Eco Marine Power is the Tonbo solar-electric ferry or hybrid marine power (HMP) vessel. This innovative design project incorporates the latest photovoltaic (PV) module, battery and electrical power management technology.
To find out more about Eco Marine Power or learn about the products we offer please use our online contact form
YouTube Channel
To understand
more about our vision for sustainable world shipping please see A Greener Marine Future and visit our YouTube channel.
Investing in Eco Marine Power and Strategic Partners

If you are interested about investing in Eco Marine Power and helping to drive the shift towards greener shipping then please see our Investor Information section.
We are also interested in establishing links with strategic partners in the areas of marketing, marine engineering, shipbuilding and ship management.
Eco Marine Power is at the forefront of developing low emission and renewable energy systems for ships and we currently seeking to work with other companies and/or investors to help deploy our technologies.
Please contact our Head Office for further information.
Sales & Support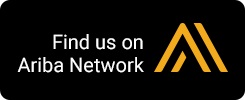 Please follow this link for details regarding our global sales and support partners or contact our main office in Fukuoka.
Company Information (Head Office)

Company:

Eco Marine Power Co., Ltd.

Address:

Aqua Hakata 5th Floor, 5-3-8, Nakasu, Hakata-ku, Fukuoka, 810-0801. Japan.

Phone:+81 92 287 9677 Fax: +81 92 287 9501

Operations:

Business consulting related to environmental energy technology in the maritime industry.

Research and Development (R&D) of environmental energy technology for ships and vessels.

Design, sales, installation and maintenance of environmental energy equipment for ships.

Any other business related to the above.

Banks:

Tokyo Mitsubishi UFJ Bank, Fukuoka Bank.
Aquarius USV, Aquarius MAS, Aquarius Eco Ship are trademarks of Eco Marine Power Co. Ltd.
Eco Marine Power® Aquarius MRE® and EnergySaill® are registered trademarks of Eco Marine Power Co. Ltd.
The Eco Marine Power logo is also a registered trademark.